La Gioia Apartment 8
A colourful apartment in loft-style, generous and cosy.  
The illuminated pergola, overgrown with scenting jasmine offers a dining area in the small, secluded garden and provides privacy and romance in the evenings.
A Swedish wood stove, books and music system make this apartment a perfect place also for the cooler season.
Ideal for 2 people or a family with 2 children (on sofa bed) or for a single person planning a longer stay.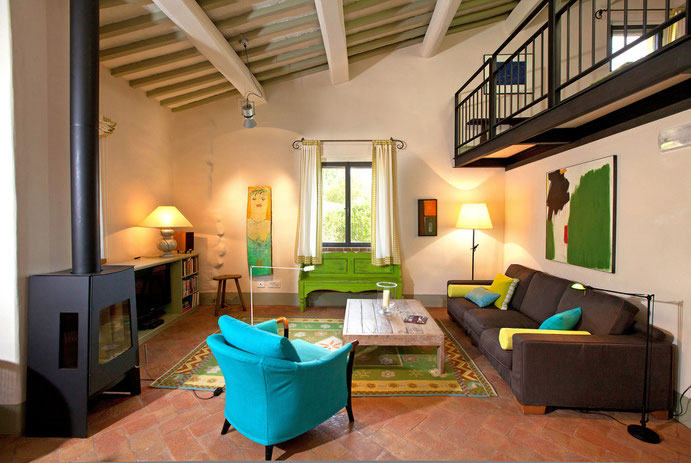 APARTMENT

2 Persons maximum
66 m2

 

FACILITIES

Roomy studio with wood stove and sleeping gallery
Up-to-date kitchen with induction stove, oven, steam cooker, dishwasher, refrigerator, espresso machine for pads.
TV, music system, free internet
1 double bed on gallery
1 bathroom with shower/toilet
1 private garden with pergola

 

AND…


Large park with pool, boccia alley, table tennis and many cosy retreats
Closed parking
Well-behaved dogs welcome

 

PRICES

see Prices/Reservation
Contact/Reservation